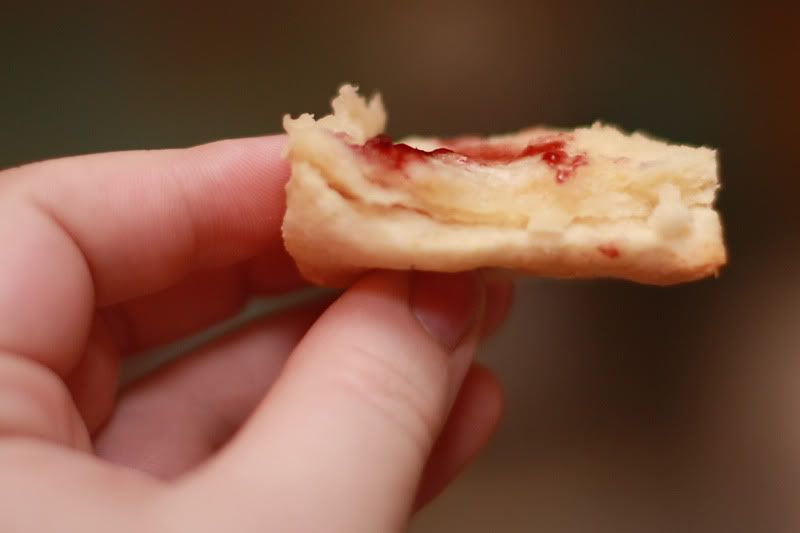 Sometime around the age of ten my mom and step-aunt had a little baking war. Everyone loved my aunt's biscuits so my mom decided to refine her recipe. My mom spent many days in the kitchen trying and trying again until she came up with the perfect biscuit recipe. Later we found out that my aunt was using Bisquick all along.
Ingredients:
2 cups all purpose flour
1 cup shortening ( I like to add a little extra too.)
6 tbsp butter divided
4 tsp. baking powder
1 tsp salt
1 tbsp sugar
1 egg
3/4 cups of milk or buttermilk
Preheat oven to 450 degrees
Step 1
Sift flour, salt, sugar, and baking powder in medium size bowl.
Step 2
Add shortening and 2 tablespoons of butter to dry ingredients. Using a pastry cutter cut the shortening and butter into the dry mixture until well mixed.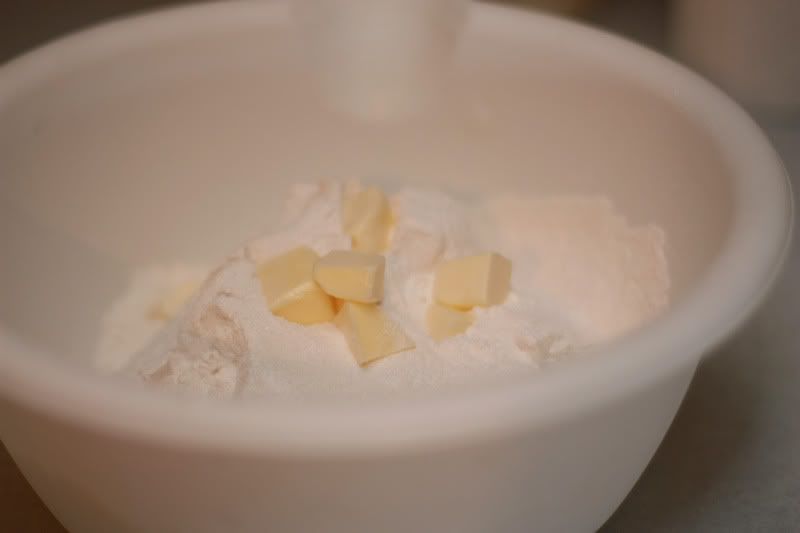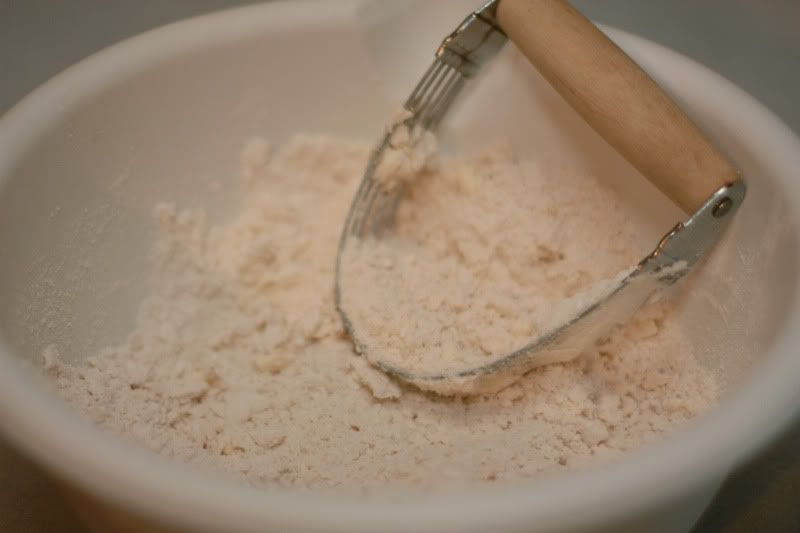 Step 3
Add milk or buttermilk and eggs and stir just until ingredients are well mixed. You don't want to over mix the batter because it will make your biscuits tough.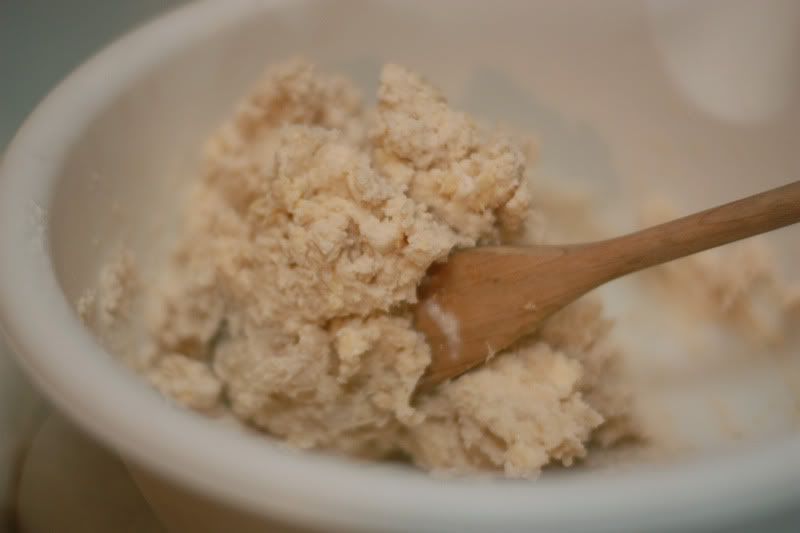 Step 4
Roll dough out onto floured surface and knead 15-20 times. Again, you don't want to over knead. Flouring your hands first makes this much easier. Pat the dough out until it is about 1/4 inch thick.
Step 5
Cut remaining butter into small chunks and place on top of dough. Flip dough over onto itself and pat out again. You can repeat this step as many times as you'd like. The more you do it the flakier the biscuits will be.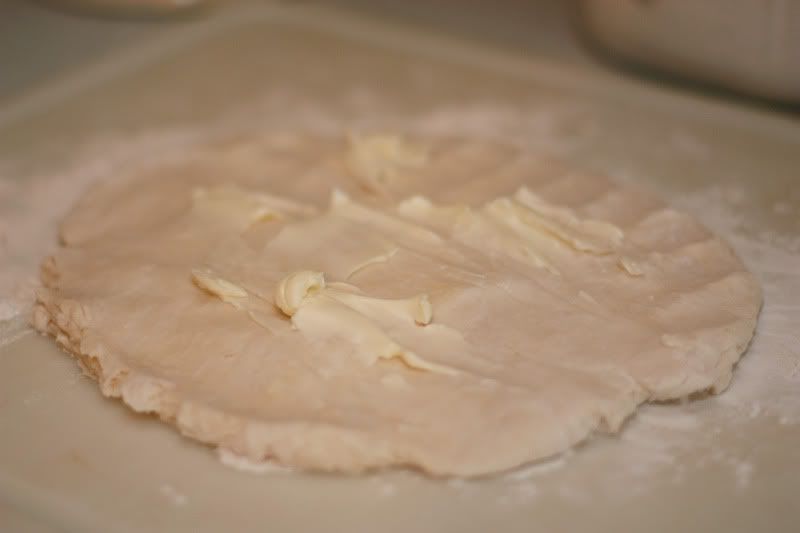 Step 6
Press your dough out one last time and cut using a biscuit cutter. Make sure to press down straight and not twist. You can use a glass if you don't have a biscuit cutter.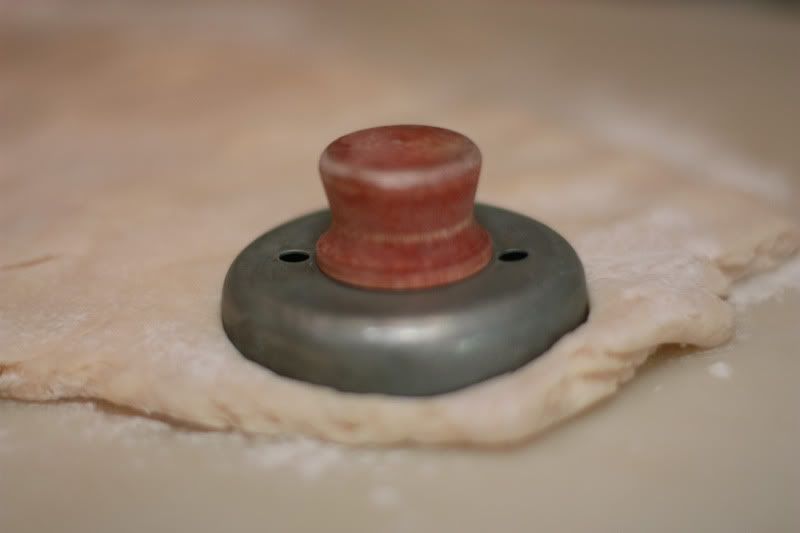 Step 7
Place biscuits next to each other in the baking pan. They bake a little higher if you have them right up against each other. Place biscuits in pre-heated oven and bake for 10-12 minutes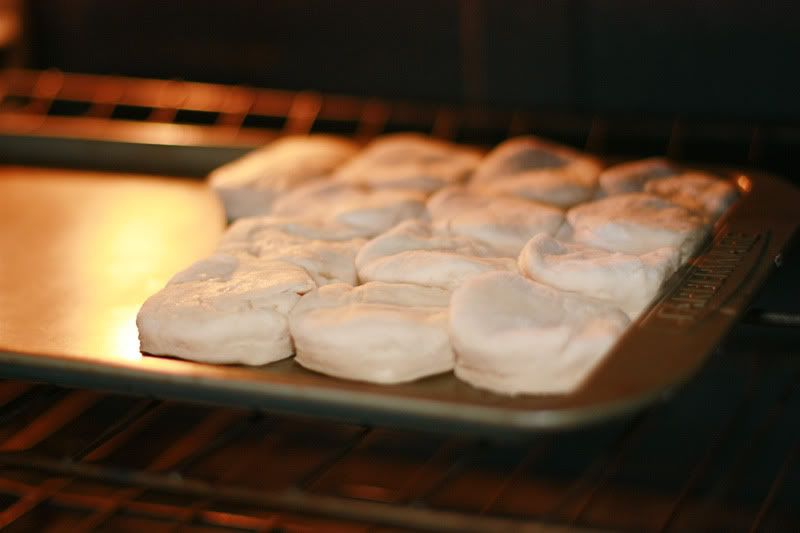 Step 8
Top with your favorite topping and enjoy! Erin loves hers with just butter. I like butter & honey or black currant preserves. Of course we're both fans of biscuits and chocolate gravy, and McDonald's has nothing on my bacon, egg, and cheese biscuit!