I have a slight obsession with making things myself. Take for instance these
caramel wrapped marshmallows
from
Not So Humble Pie
. I looked through the recipe and thought "I can make those!". After all, I've had experience making homemade marshmallows.Wrapping them in caramel shouldn't add too much trouble. Three attempts later I had the perfect soft and delicious caramel to wrap my light and fluffy marshmallows in.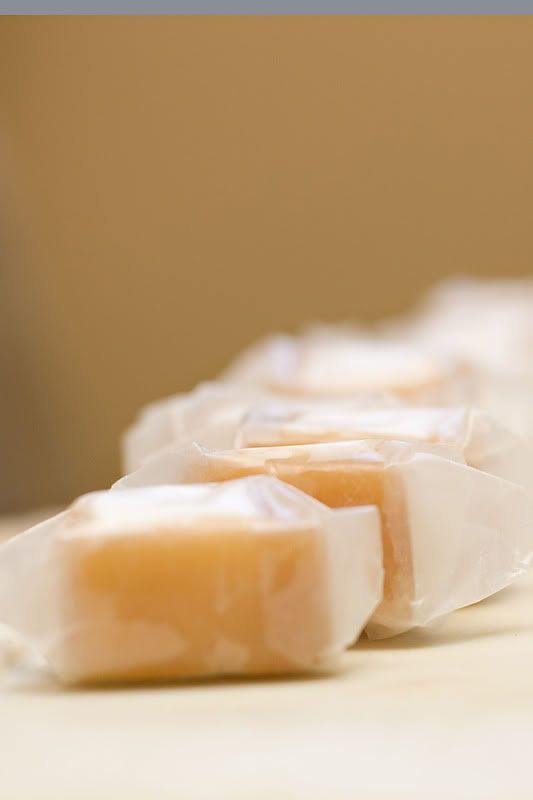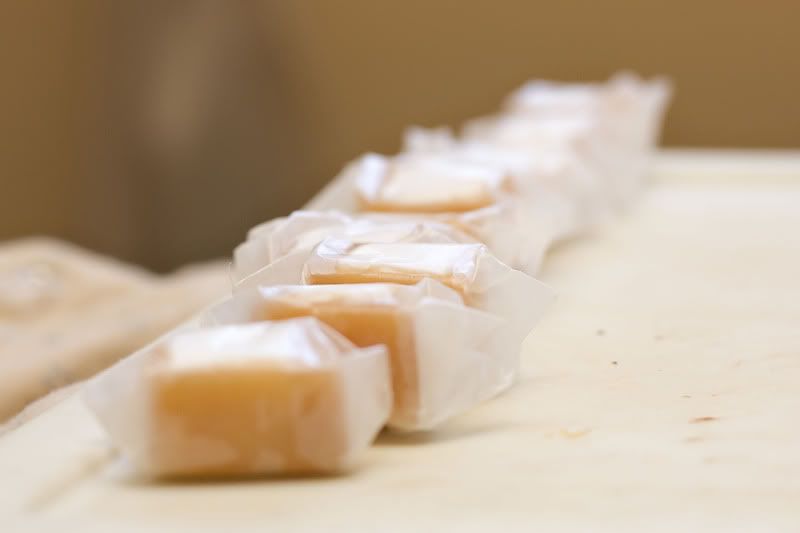 But my ultimate goal was to dunk those pillows of caramel and marshmallow goodness in chocolate. This is where the adventure began. My first batch was melted by the warm chocolate goodness I bathed them in leaving puddles of caramel topped with marshmallows. Then I decided to only make ten at a time. Between each batch I refrigerated the chococaramallow goodness, and the results were wonderful.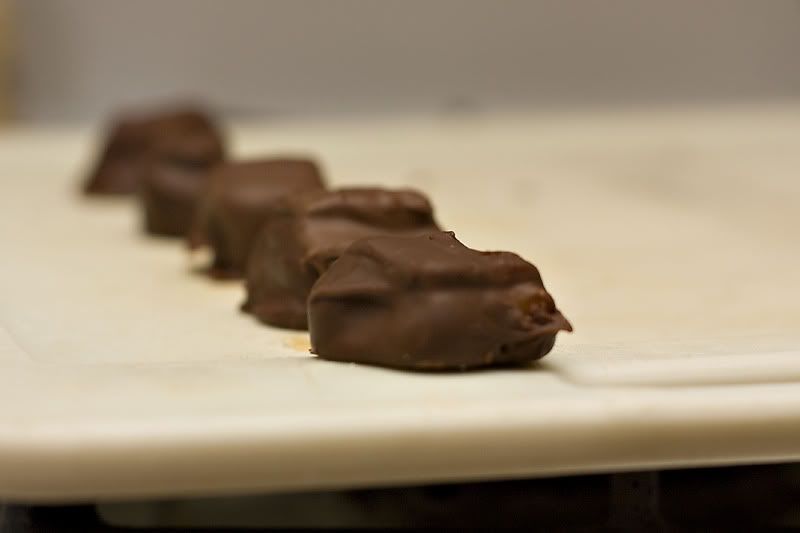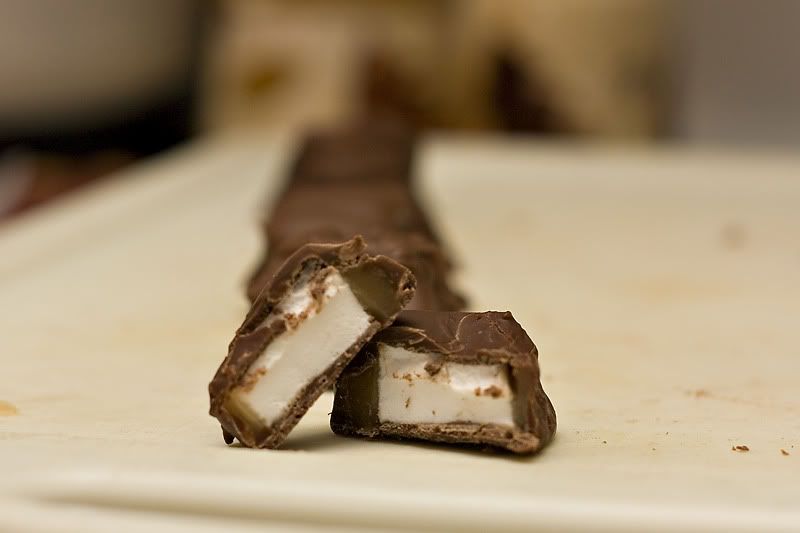 I ended up with much more caramel wrapped marshmallows than chocolate coating so I wrapped what was left in wax paper, and gave them to friends and family.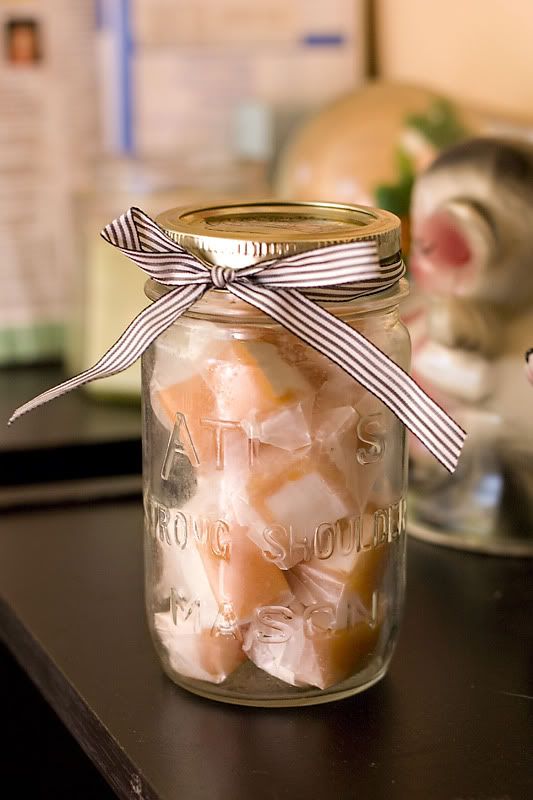 And with the extra caramel I had, I made these
Chocolate Salted Caramel Cookies
and with the extra batter I had from making those I made
Chocolate Peanut Butter Surprise Cookies
. And just now as I am finishing this post the timer on the oven is ringing to let me know that the cranberry apple bread I made this morning is ready! School needs to start soon or I'll bake my way to 400lbs!